Posted by Carson Sartain on 28th Sep 2016
For the latest installment of our Client Spotlight blog series, we spoke with Chris McCray, who —alongside his wife, Grace — leads the McCray & Co. interior design studio, here in Austin. They were the brains behind the design of Taco Flats, a crafty bar with a cool vibe that offers some of the best tacos you'll ever have, and a true Austin favorite. Check out the interview and photos below!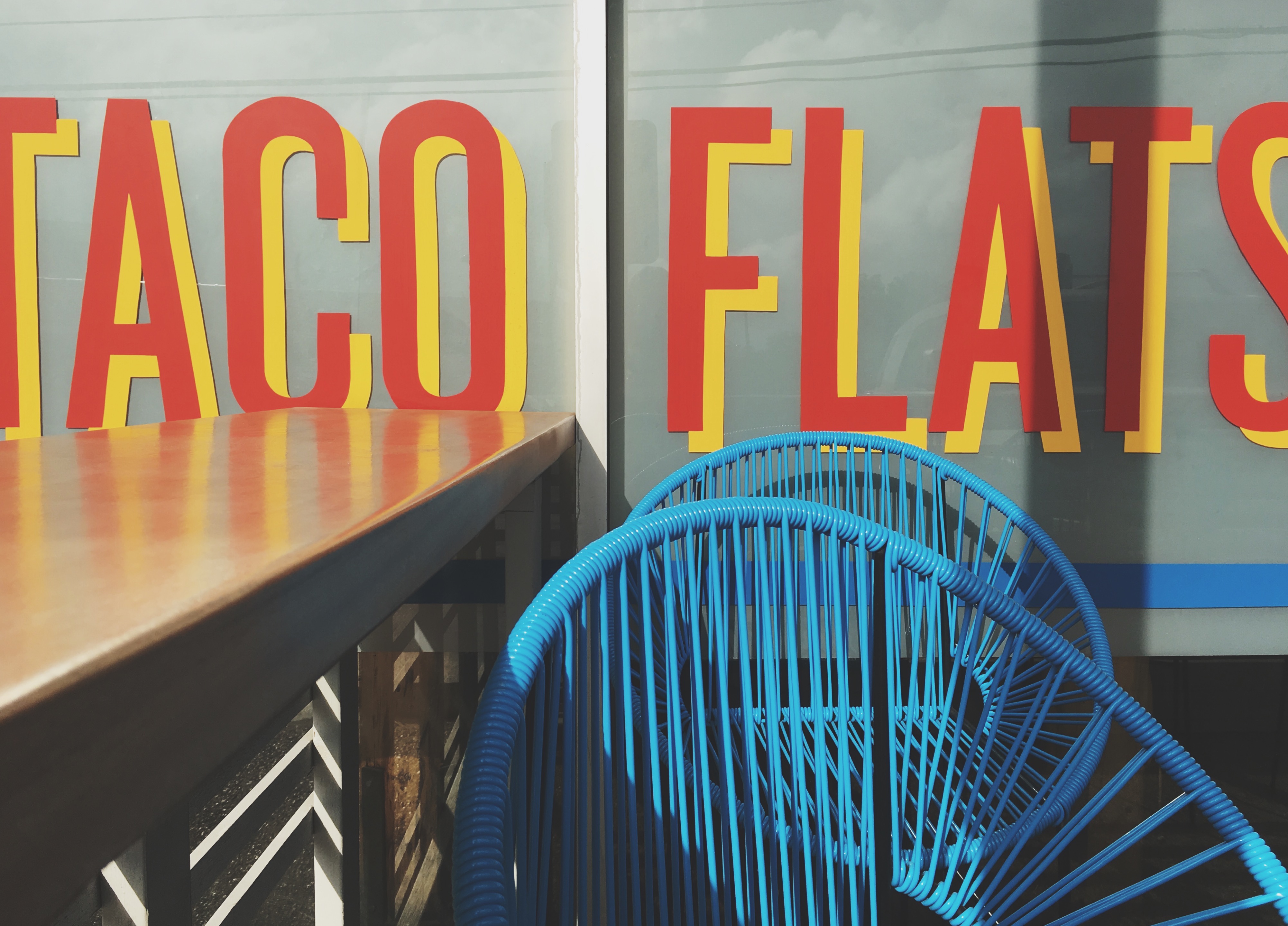 Please, tell us a little bit about the company and your role within it.
McCray & Co. is a small, hands-on interior design studio here in Austin. We come at each project with a collaborative and responsible approach, so that the result is unique to each of our clients. We like to think that we're creating experiences, not just spaces.
My wife, Grace, and I lead the company, and we work with our team to design custom residential and commercial interiors, furniture, and lighting.
What would you say are the overarching design styles you've chosen to incorporate into the Taco Flats space?
Tex-Mex meets old-timey hole in the wall meets mod.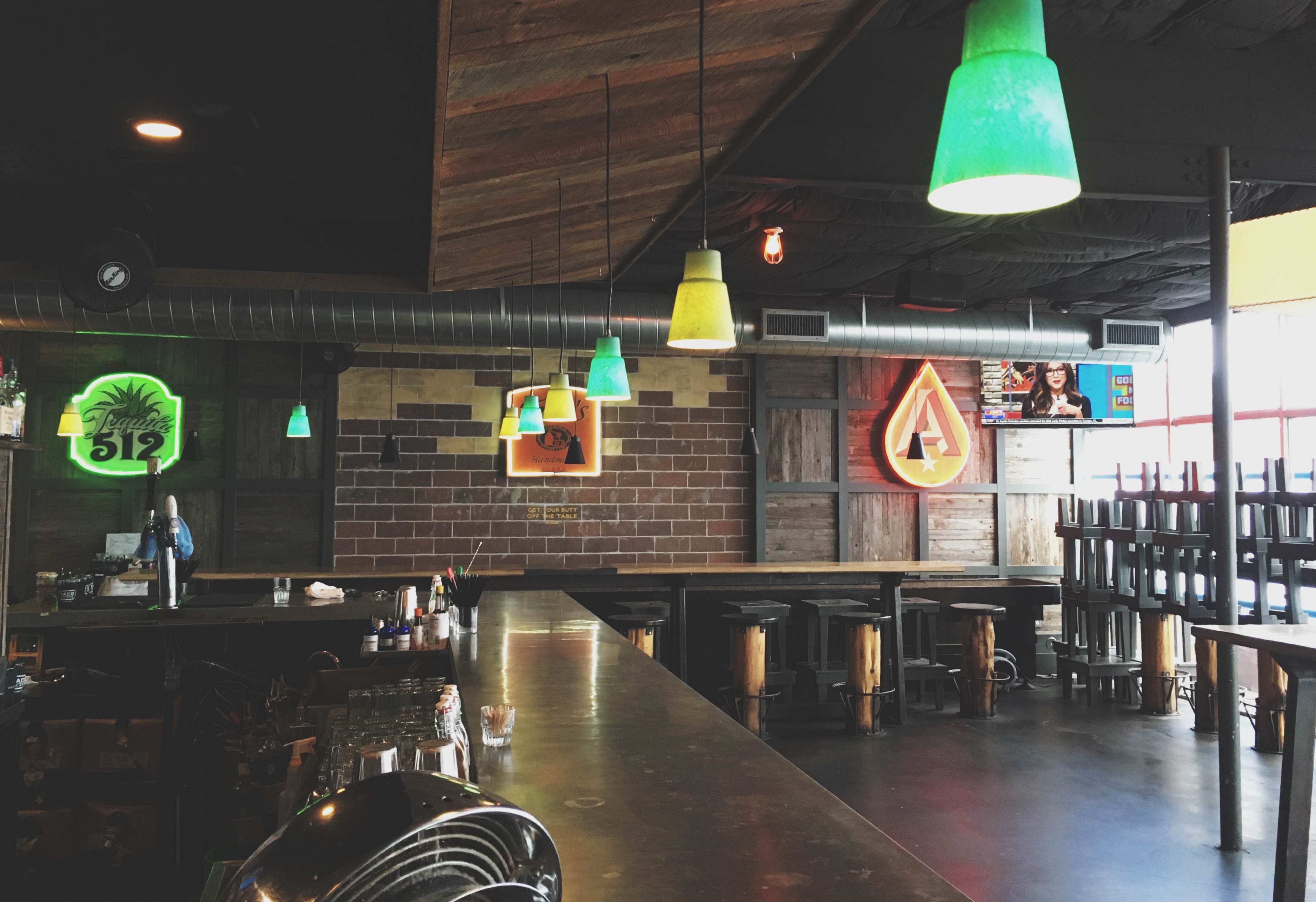 What has been the main inspiration behind this design?
Texas dive bars. The folks behind the bar co-opted the Taco Flats name from a legendary dive that was located at the corner of 53rd and Lamar in the '70s and '80s. Back in the day, it was known as the neighborhood hangout spot. Everyone — hippies, working stiffs, and college students — would go there for the cheap beer and tacos and stay for the music and the company.
The original Taco Flats hosted the likes of Townes Van Zandt, Blaze Foley, Gary P. Nunn and Michael Martin Murphey well before they were famous. The place had a reputation for food and trouble, and those that know it best say that it was always a party.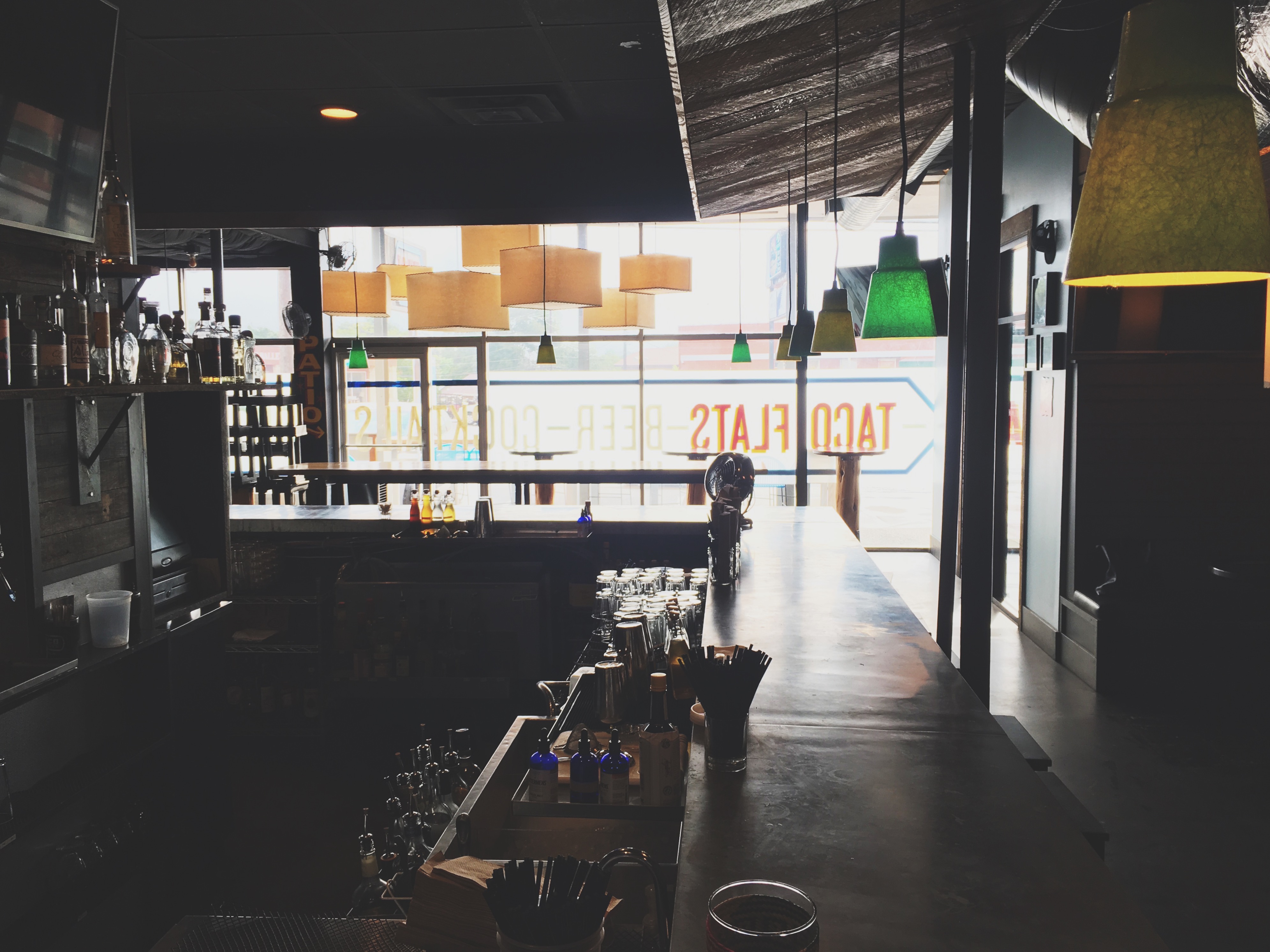 While designing the overall look and effect of the space, what have been the most important features?
We were really tuned into the experience of the space, so we tried to make sure that it would be comfortable and enjoyable for anyone who darkened its doors. Three of the most important features we worked on were lighting, seating, and television placement.
Lighting was a huge consideration – for bars and clubs, location and quality of light can make or break your experience as a patron.
Seating is also really important – with so many people standing in bars, you want to be sensitive to folks sitting as well. They need to feel like they're either part of the action or off to the side, making their own action. The tricky part is keeping them separate but working together.
Televisions were the other big hurdle. For it to feel like a proper neighborhood bar, the owners wanted to be able to have multiple TVs so that they could show the games. But even though there would be a bunch of screens, the sports bar aesthetic wasn't really true to the concept of the space, so we worked hard to make them feel natural in the space but not the focus.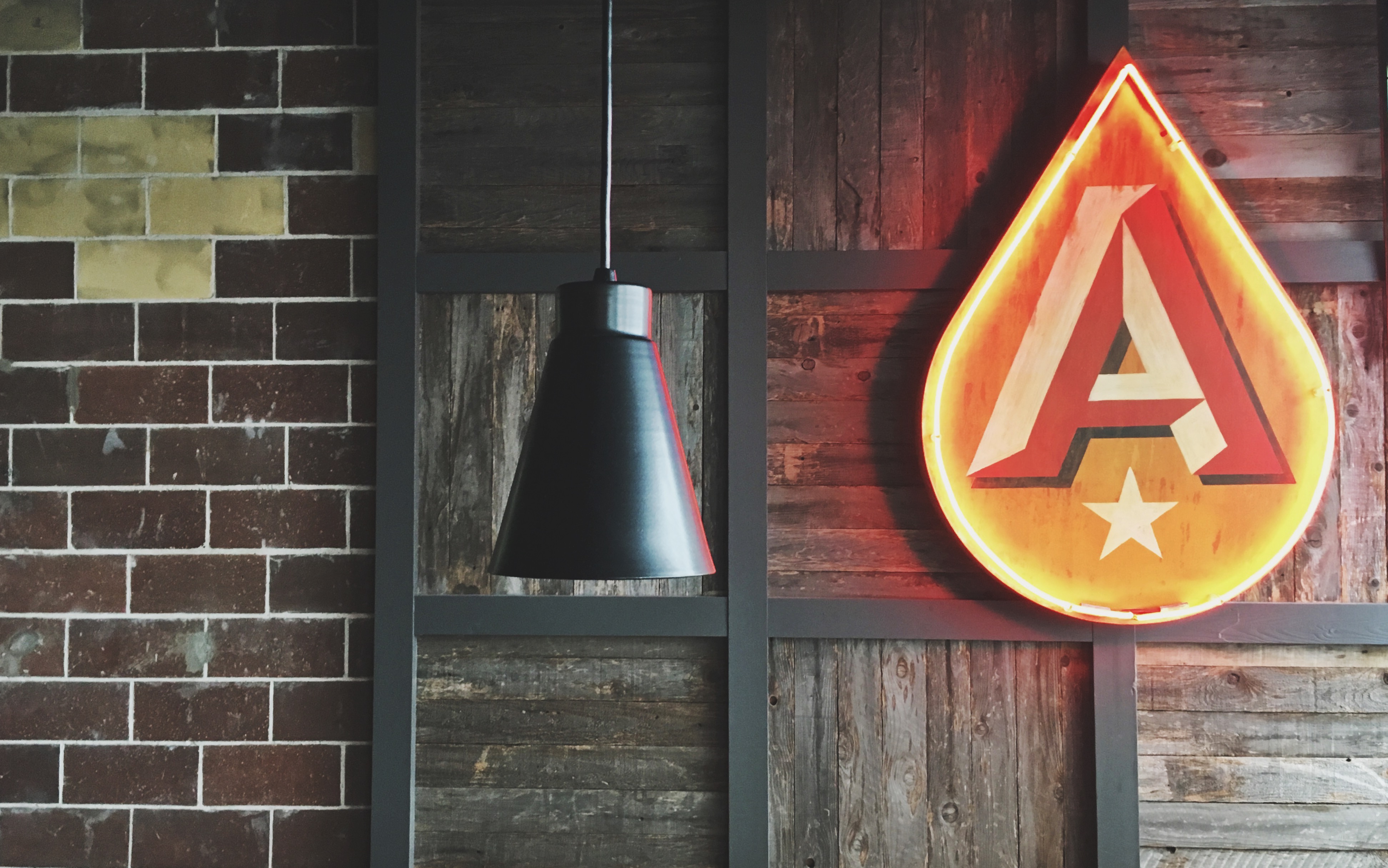 How did you initially come to hear of Hip Haven and their midcentury modern decor and lighting products?
I first came across Hip Haven at the International Contemporary Furniture Fair in NYC. I've gone every year for nearly two decades and was excited to meet Hip Haven there and learn they were also from Austin.
What was it that drew you to incorporate Hip Haven's retro-modern decor and lighting into your space?
I came into the showroom one day to search for products for another project, and Kelley showed me these new old stock shades. Immediately, I thought of Taco Flats. A large part of what we do as a design team is to reuse materials wherever we can. At Taco Flats, most of the wood for the build and the furniture came from an old barn in Kentucky. These lights helped add to our agenda and make for a stronger design story.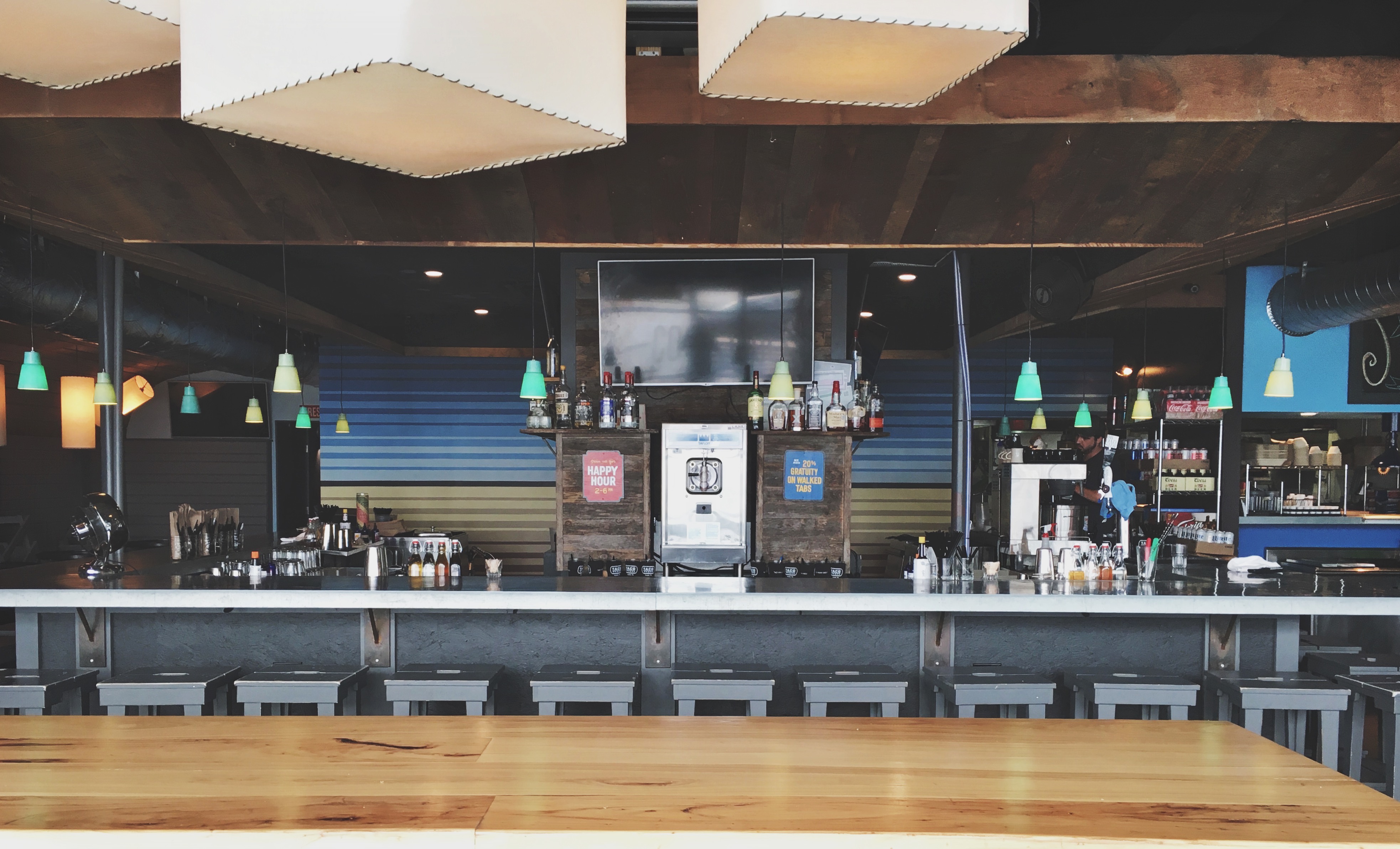 What would you say you love most about your new space, with the addition of Hip Haven's products?
The addition of Hip Haven lighting gives the space this really lived-in, yet modern feel that we love. It confuses people who are trying to figure out how long the space has actually been there.
What have you enjoyed most about working with Hip Haven?
Kelley. She's so great to work with, and she has a true passion for design. It's refreshing to deal with the owner directly on our projects. I know that can't always be the case, but she always personally makes sure that everything is dialed in with each order.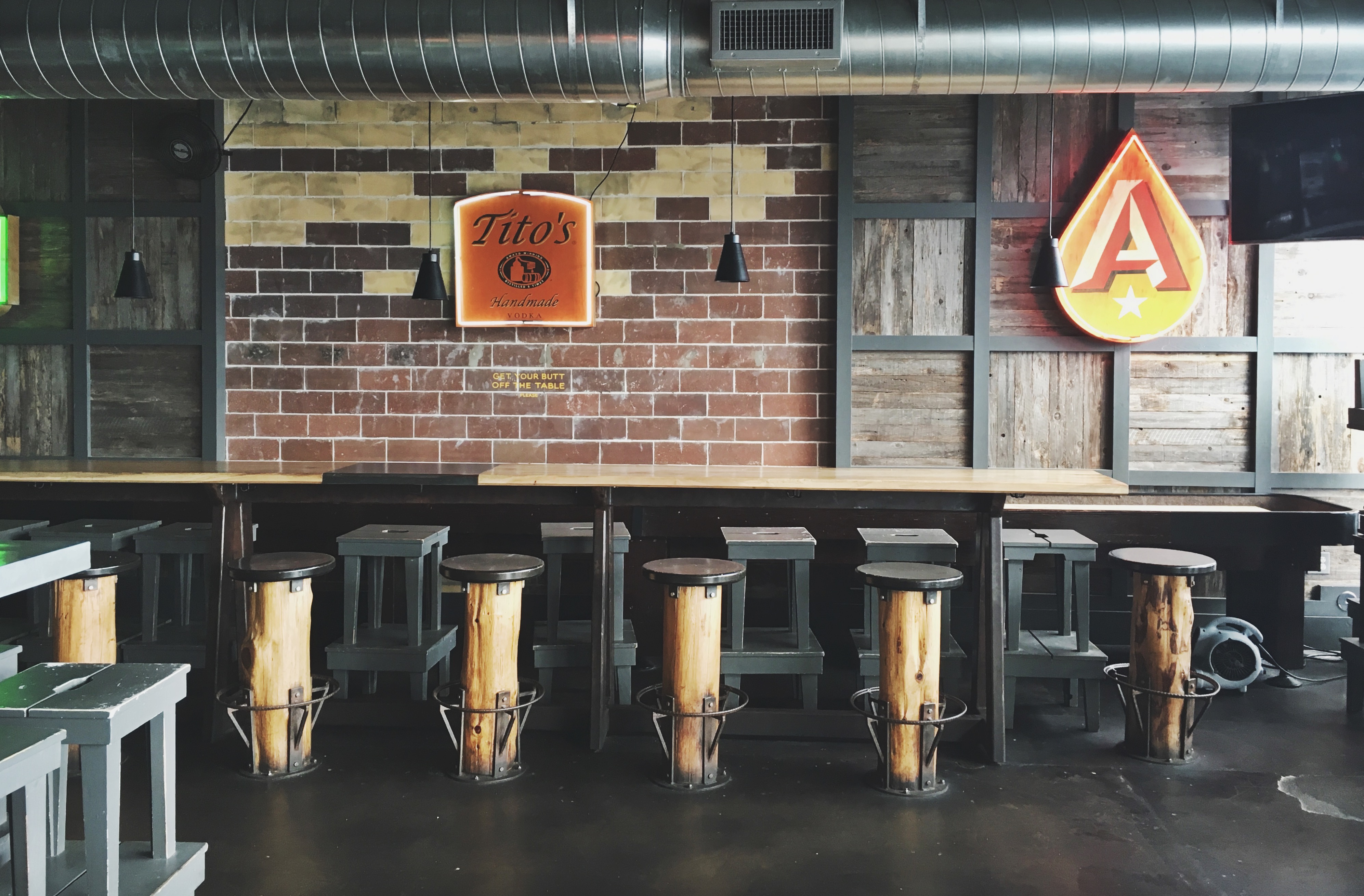 Lighting pictured: Aluminum tapered shade over tables and new old stock fiberglass shades over bar