For this installment of our Client Spotlight blog series, we're taking it back to 2015, when we worked with Shawn Hausman Design, providing midcentury-style fixtures for their renovation of the Beverly Laurel Hotel, located in central Los Angeles. We have fond memories of this project, not just for its great style, but because it was the impetus behind the launch of our popular Retro Bullet Lighting Collection.
The original motor inn on Beverly Boulevard is a third generation family property beloved to hipsters and traveling bands. To tackle the project, Shawn Hausman Design teamed up with Koning Eizenberg Architecture on their third project together. The two firms had previously collaborated on the Downtown Standard Hotel and the Hollywood Hills Hotel. Together, they took on the challenge to revamp the hotel's public spaces, bedrooms and furnishings throughout, seeking to keep the spirit intact and reference its midcentury beginnings. Ideally situated in central Los Angeles, the hotel's décor is chic and modern - reflecting that trendy, fresh atmosphere now permeating the cosmopolitan ambiance of this California city. To discuss the hotel's redesign, we spoke with Jessica Kimberly of SHD.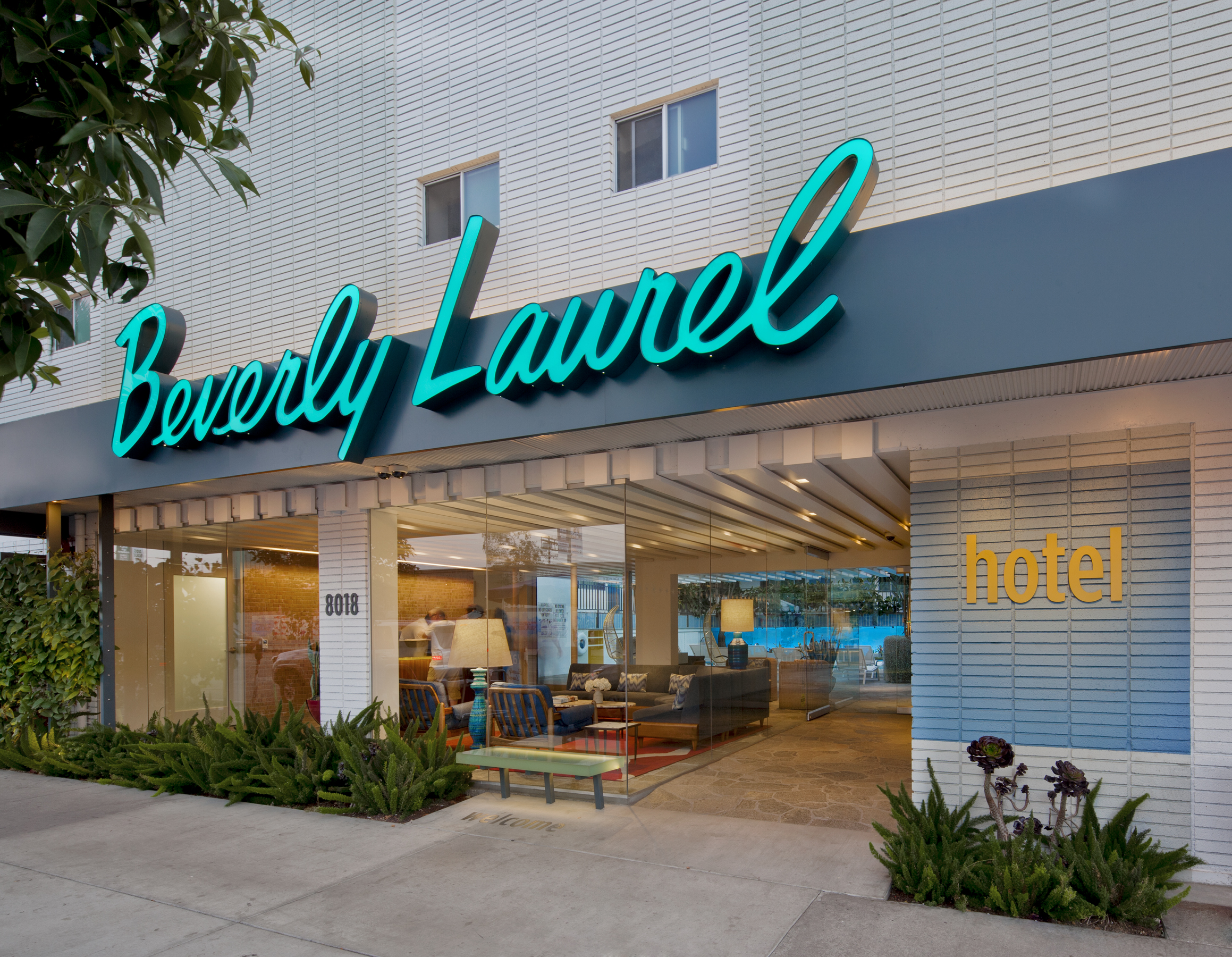 Photo by Tim Street-Porter
Please, tell us a little bit about the company and your role within it.
Shawn Hausman Design is a boutique design firm that proudly maintains a hands on approach. I'm Shawn's partner in both life & work, and have been for more than 19 years.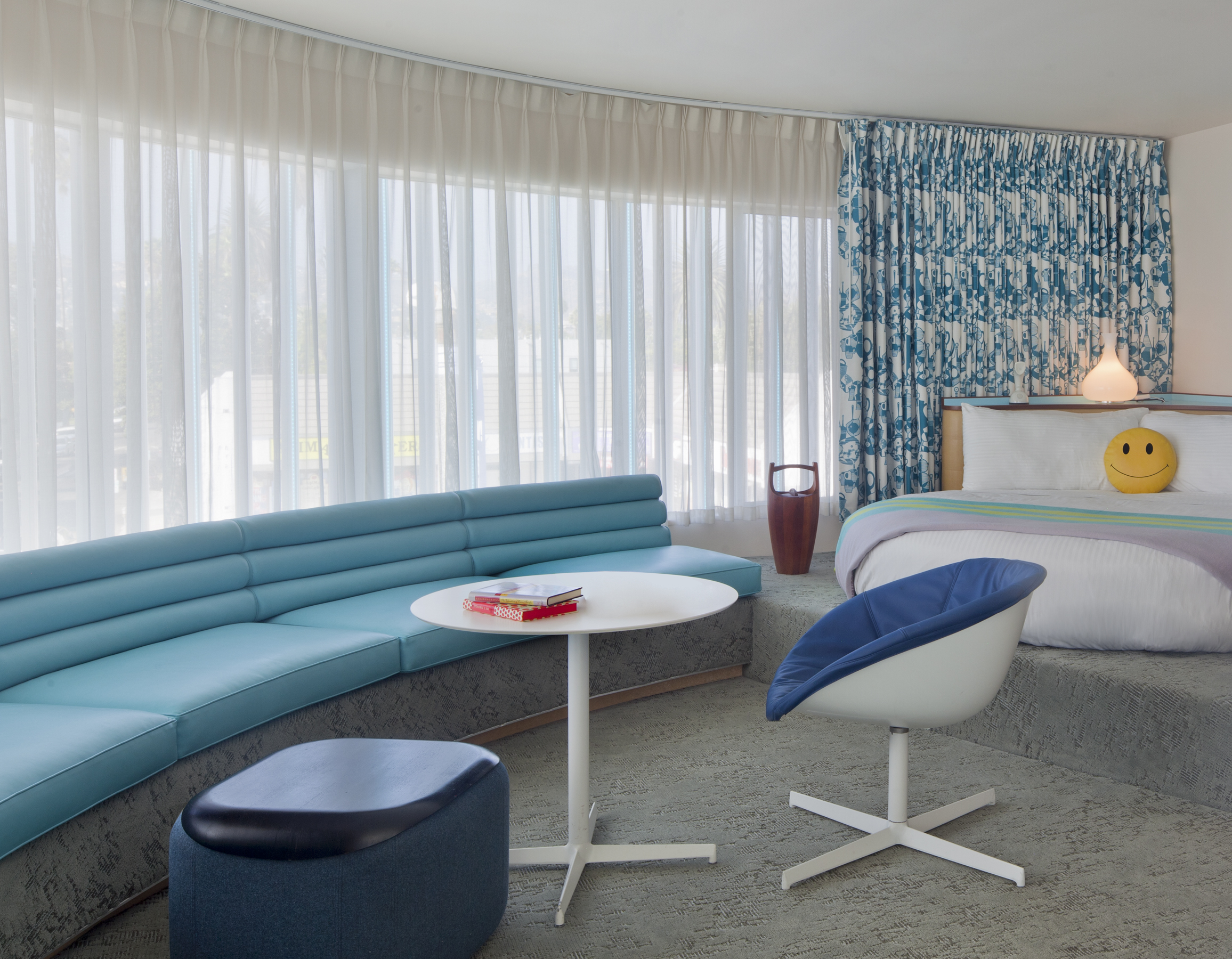 Photo by Tim Street-Porter
What has been the main inspiration behind this design?
The hotel itself. As you mentioned, the Beverly Laurel is a midcentury treasure beloved to West Hollywood. It is a symbol of California motel ethos and ideal for travelers looking to savor a moment of the Los Angeles lifestyle. The property has maintained this feeling for three generations. A family business, it was conceived, built and run by the parents and grandparents of its current owners. At SHD, we drew on our ongoing relationship with the family and our passion for midcentury design in the city of Los Angeles as inspiration.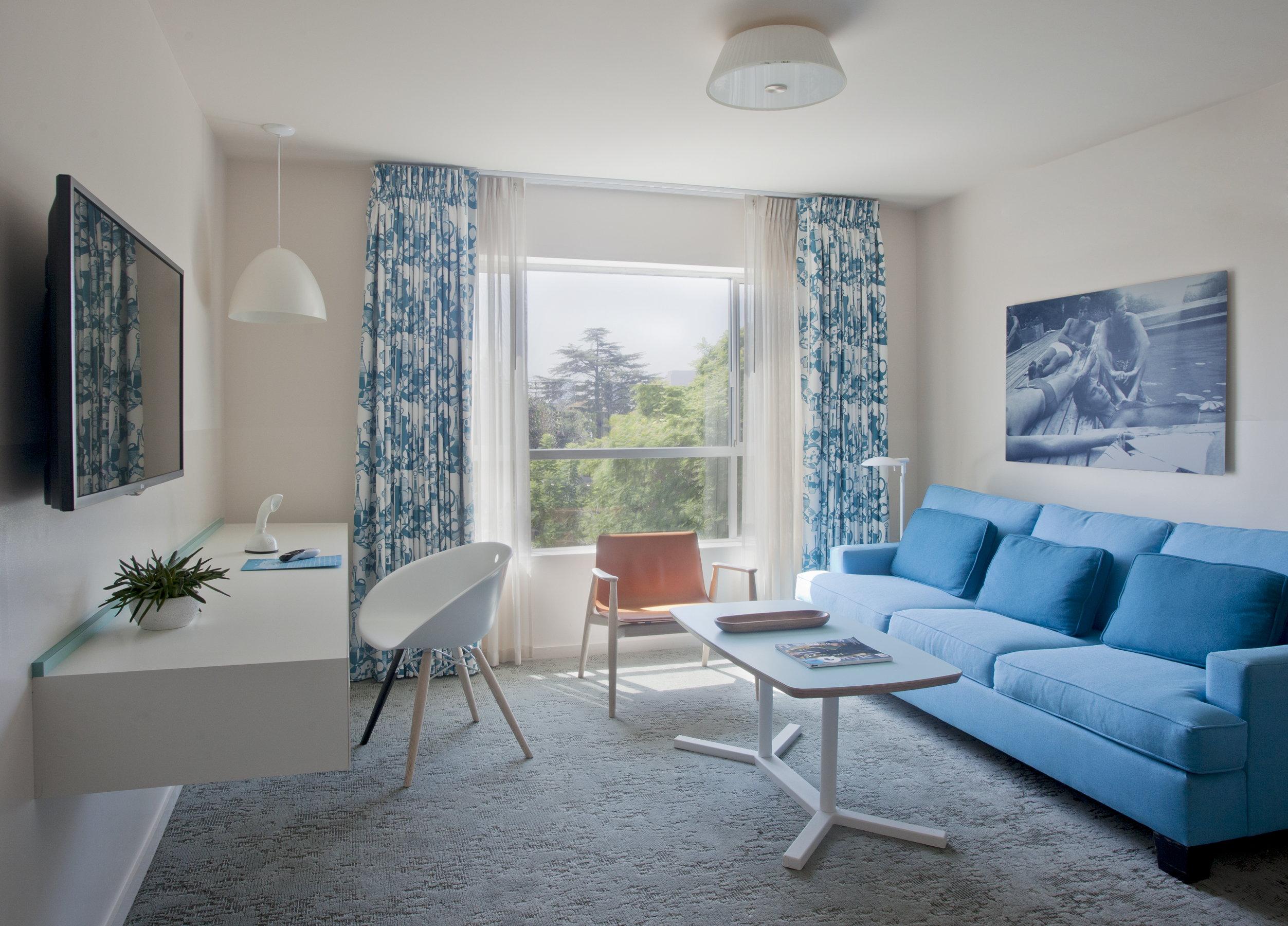 Product featured: Hip Haven Jellyfish Pendant, Photo by Tim Street-Porter
What would you say are the overarching design styles you've chosen to incorporate into the space?
While conceptualizing the design, it was important for us to maintain the hotel's original midcentury casualness, while making the redesign feel like an upgrade. We aimed to make sure rooms felt bright and happy as well comfortable.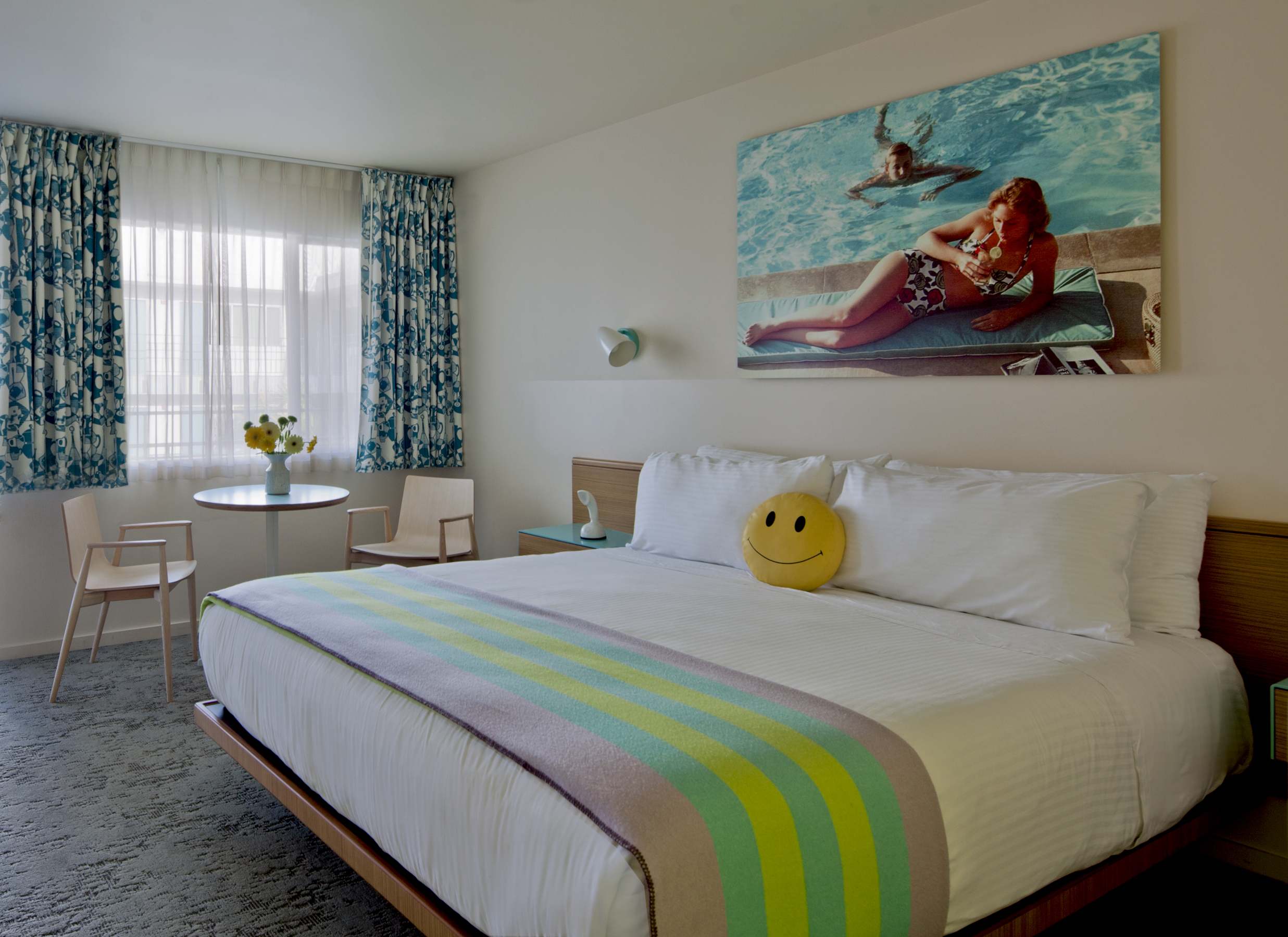 Product Featured: Single Bullet Sconce, Photo by Tim Street-Porter
How did you initially come to hear of Hip Haven and their midcentury modern decor and lighting products?
Hip Haven had been on in our periphery view for quite a while, but we only developed a relationship fully when we were introduced at the ICFF show in New York City in 2013.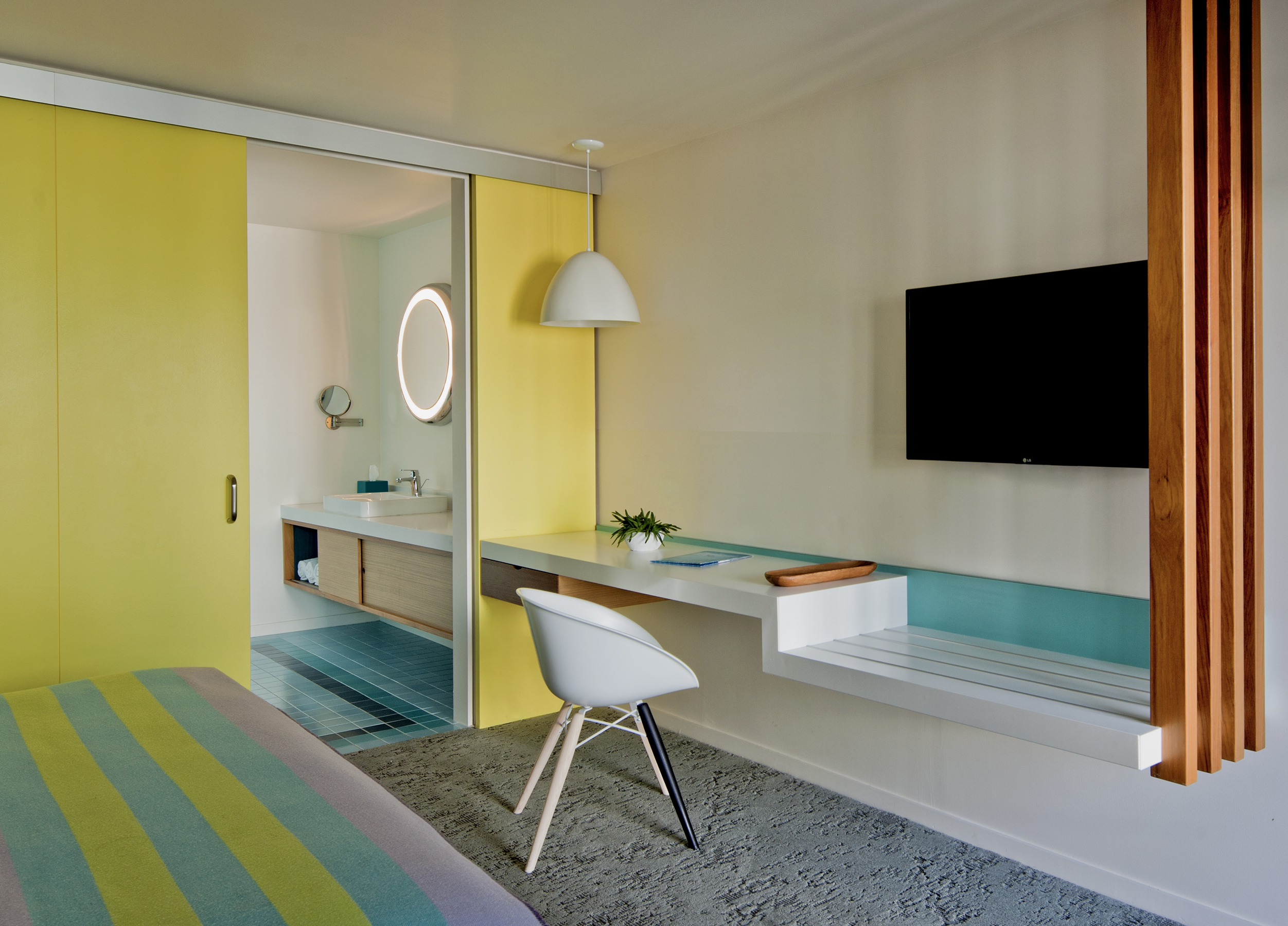 Product Featured: Hip Haven Jellyfish Pendant, Photo by Tim Street-Porter
What would you say you love most about working with Hip Haven and their products? We have always had a respect of the medium that is fiberglass and Kelley at Hip Haven really pushes the envelope.
Product Featured: Hip Haven Double Bullet Sconce, Photo by Tim Street-Porter